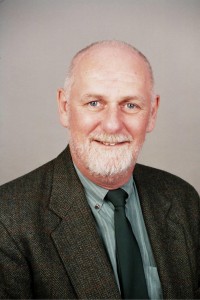 Profile
With over 30 years in Arboriculture, Principal Consultant Dr Dealga P O'Callaghan has experience across all aspects of the profession. He is a Chartered Arboriculturist being a Fellow of the Institute of Chartered Foresters, (FICFor.) and a Fellow of the Arboricultural Association, (F.Arbor.A.)
Dealga started in research as a Post-Doctoral Fellow at the College of Environmental Science & Forestry at SUNY Syracuse, where he joind a multi-disciplinary team researching ways to control the spread of Dutch elm disease through controlling the bark beetle vectors that spread the disease. The team, headed by the late Gerry Lanier devised the 'trap tree' approach to controlling the disease that proved very successful in the USA. He carried this work on at Salford University as a Forestry Commission funded Post-Doctoral researcher before being appointed Senior Lecturer in Arboriculture at Lancashire College of Agriculture & Horticulture, now Myerscough College.
While working as a lecturer he started a successful contracting company, S&D Tree Care and from that moved into consultancy through O'Callaghan & Associates Ltd, which developed into a very large Consultancy Practice, in which he sold his interest in 1998 to move into Utility Arboriculture with ECI. At O'Callaghan & Associates he developed the core skills and experience in planning and development and in the 1990s together with colleagues he developed and pioneered the concepts of Arboricultural Implications Studies and Arboricultural Method Statements, which have now become the accepted norm for trees on development sites.
He became involved in Tree Related Subsidence and has dealt with thousands of cases over the years. He has become a sought after Expert witness for civil cases in personal injury and tree related subsidence; and, as a witness in planning appeals and public inquiries.
He has advised on many very large projects including the development of Beaconsfield Motorway Service Area (MSA) at junction 2 of the M40; the development and construction of the Irish Golf Course at Fota Island Resort in County Cork; management of key feature trees at Loch Lomond Golf Course; management of the tree population on the Lancaster University Campus; Runway 2 at Manchester International Airport for which he provided 'deposit evidence'; a Section 46 Application for a 'Control of Land by Directions Order' at Woodford Aerodrome in Cheshire; the change of use at Farnborough Aerodrome from MoD to Civil Avaiation; the Kingsmead Development near Northwich in Cheshire; The Steadings Development in Douglas on the Isle of Man, and many more.
Dealga has given expert evidence in civil and criminal court cases in England, Wales, the Isle of Man and the Republic of Ireland and was an expert involved in two significant cases, Poll v Bartholomew [2006] and Selwyn-Smith v Gomples [2009]. He has also acted in very high profile planning inquiries, the proposed M58 extension to bypass Formby to Southport; the Burtley Wood Motorway Services Area at Beaconsfield; the S46 Inquiry at Woodford in Cheshire and the subsequent Parliamentary inquiry before a Joint Committee of the House; the N11 Cabinteely Bypass / Bray Road extension in Dun Laoghaire, Ireland; and the controversial N11 widening through the Glen O' the Downs, County Wicklow, Ireland.
Since December 2014 Dr O'Callaghan has been registered as a Non Salaried Inspector (NSI) undertaking fast track TPO appeals and other related casework on behalf of the Planning Inspectorate (PINS).
He is ideally placed to provide expert and consultant services in the core business
areas of :
Planning & Development
Tree Risk Assessment & Hazard Evaluation
Statutory Controls (Tree Preservation Orders and Trees in Conservation Areas)
Tree Related Subsidence
Tree Risk Management
Tree Health Care & Tree Management
Expert Witness Services
Tree Valuation
Utility Arboriculture
Woodland Management
Local Government Services